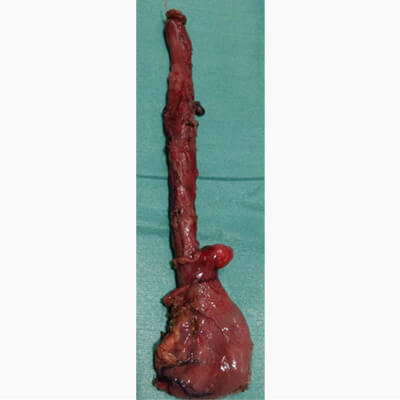 Patients usually present with difficulty in swallowing food. The initial treatment is usually chemoradiotherapy (a kind of treatment for cancer) which is followed by surgery. This is the specimen of removed cancer of food pipe. The food passage was reconstructed with the tube prepared from stomach.
North India is having one of the highest incidence of gall bladder cancer in the world. Even the incidence is rising in other parts of the country as well. This is one of the rapidly progressing cancer & requires removal of part of the liver along with the gall bladder.
This patient had a large tumour inside his abdomen. The tumour was approx. 30×20 cm in size & more than 2 Kg in weight.